C
hristmas plays on our heartstrings, summoning up a whole panoply of emotions—sometimes conflicting and even contradictory . This can create a lot of stress. Even among children (although in my youth we just thought it was pangs of a guilty conscience).
The know-it-all at your local bar and grill, who bears a striking resemblence to President Trump, is telling everyone that the suicide rate goes way up around Christmas. But, and no surprise here, he'd be wrong about that, too.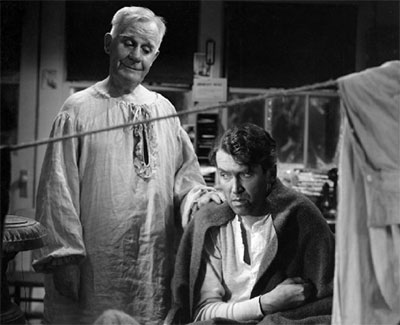 Suicides actually increase more in the spring when psychic themes of rebirth and regeneration give many already depressed souls even more cause to fear they're falling further behind in social conformity than they had thought.
The Christmas season may generate seizures of sadness and melancholy in many people but it also comes with numerous built-in mood-bolstering and behavioral support systems, from holiday parties, to play-off football and bowl games, to church services, to family and neighborhood get togethers and ubitquitous decorations.
These all conspire to keep people moving along in collective step, or at least feeling like they are. Just try not to break up with your girl friend after the beginning of Advent and before Ephipany has passed.
Cynthia Cavanaugh, author and life coach, writes, "The days of December can cause us to fall into the vortex of losing our Christmas joy. We are by nature emotional human beings, and those emotions are more heightened around Christmas, or so it seems." She recently conducted an informal survey of her followers asking them to describe what makes them afraid about Christmas, or mad, sad or disgusted. A sampling of their responses:
People won't like what I made
People won't like what I give
I'm afraid of not being enough
Not making people happy
Not having enough
No time to take a break.
My mother was not a big fan of the holiday season. But I think she was mostly just exhausted and in need of sleep. (For what it's worth, you did a great job, Mom, year in and year out.) And yes, I did so tell her that to her face. And frequently. I certainly didn't want her to stop, for God's sake.
But it's more than just feeling overworked and bone-tired.
The holidays deliver a whole jumble of signals that send our emotions careening in several different directions simultaneously. Some of those jumbles can be difficult to deal with.
For starters, the season is heavy with nostalgia. Memories are triggered by all kinds of things: scents, sounds, images, traditions. Plain ordinary Christmas music, for example, overpowers our normal thought processes, summoning generic emotional responses that aren't even tied to personal memory banks. It manufactures feelings that are completely synthetic, or at least mainly derivative. And Christmas music is inescapable. Even unfamiliar Christmas music has been shown to light up our emotions.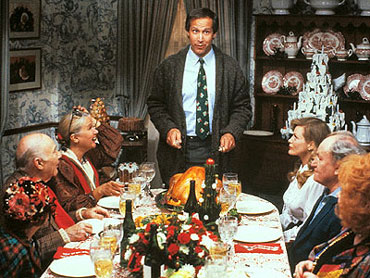 Holiday traditions take us right back to our childhood. They create some very welcome and warm memories but also feelings of longing for our irretrievable past, making us think of loved ones and close friends who have left our lives, like parents and old girl friends.
Traditions can provoke disturbing thoughts and feelings as well. What if we don't like being reminded of our childhood? What if it wasn't that good? What if frictions, bad feelings and unsettled scores have now developed among family members?
When families gather at Christmas, they often fall back into orders of behavior and status that governed members as they were growing up. It's a little like going back for a high school reunion, with everybody telling you that you "haven't changed a bit."

This year's Christmas Song Selection
"Blue Christmas"
Charles Brown released Please Come Home for Christmas in 1960, and it was this website's Christmas Song Selection for 2011. The write-up then noted then that both Don Henley and Luther Vandross had done covers with nowhere near the virtuosity of Brown's soulful oeuvre. But the song is worth reprising this year with Aaron Nevville's release from 1993. Former convict, ex-heroin addict, stocky build, bulging muscles, fierce and menacing visage, and quavering tenor most often described as "angelic." Just the man to come up with a take on Please Come Home for Christmas that can stand proudly and sorrowfully with the original.
That which is familiar can be comforting or aggravating or both. A family gathering can stir up a cornucopia of feelings in the space of just twenty minutes, never mind over a multi-course holiday dinner with alcohol and tired kids.