C
hristmas morning dawned clear and bright, with all of us at Sarah's house. We awoke early to the barking of dogs. Which was a pity because we'd gone to bed quite late and were a little hungover. Another Christmas in the trenches.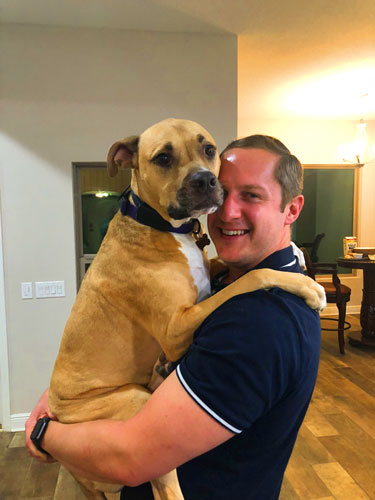 In the trenches in more ways than one. COVID-19 is worse than "The Grinch Who Stole Christmas." At least he didn't make holiday-wrecking an annual affair. And all because 32% of Americans would rather die than get vaccinated. But before you get too "judgey" (to borrow a phrase from Elton John), you should realize, in the spirit of Christmas, that "vaccine hesitancy," as they call it, is as American as cherry pie (to borrow from H. Rap Brown).
The following story is told by Dr. Peter J. Hotez, co-director of the Texas Children's Hospital Center for Vaccine Development. (You'd probably recognize this guy: a Captain Kangaroo look-alike, walrus mustache, white coat, offers stoically patient dissertations about our inability to take care of ourselves in the face of viral dangers on cable news shows not aired on Fox and their friends).
In November 1721, the story goes, a disaffected colonist hurled a bomb through the window at the home of Boston minister Cotton Mather (famous today, as then, for his role in the Salem Witch Trials). It failed to detonate. An attached note read: "Cotton Mather, you dog, dam you: I'll inoculate you with this; with a Pox to you.''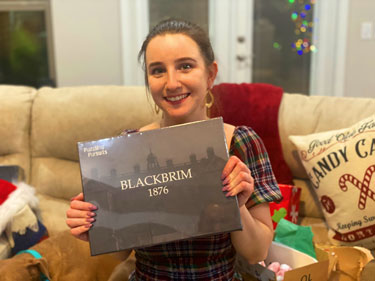 The would-be bomber was angry over Mather's efforts to inoculate Boston residents against smallpox. So angry he wasn't even thinking clearly. If the bomb had gone off, what good would the note have been?
The Washington Post commented on this same event in a story last year, citing "Fear of science, suspicion of the ruling elite, and a belief that medicine might meddle with God's will..." as the main culprits driving the public animosity.
"Boston's colonists met Mather's inoculation proposal with a terror that bordered on hysteria. They didn't understand how inoculation worked, and the notion of choosing to infect yourself with a deadly disease struck them — perhaps understandably — as outrageous," it said.
You know, when you put it that way ....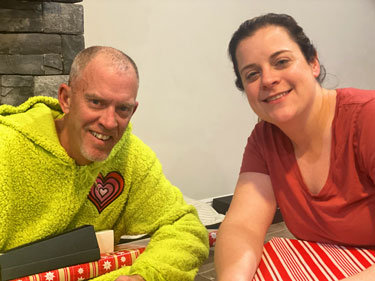 However, all of us at Sarah's house were double-"jabbed" and most already boosted, so we mirthed fearlessly each day and long in to the night. And in the process, more alcoholic beverages were imbibed over two days than one would expect most diseases could survive. We barely made it through ourselves.
Christmas Eve was a prime rib dinner with lobster macaroni and cheese. And for a change of pace, gift exchanging right after dessert. We used to do that before we had kids. A long time ago.
Christmas Morning was a traditional brunch of eggs Benedict and hash browns washed down with mimosas, but by early afternoon we were visibly losing energy. By the time we left, even the dogs were tired.
| | |
| --- | --- |
| This year's Christmas Song Selection | This one has probably been flying under the radar if you're not a devotee of Country Christmas radio. "All I want for Christmas is You" (a different one; move over, Mariah) was released in 1989 by Vince Vance & the Valiants, best described as a long-time regional band of unusual structure. The only permanent member is Vince Vance (Andy Stone, and that's not his real name either). Ever seen an odd character on TV with a beehive hairdo that rises a foot above his pate? That's him.) The Valiants are rotating musicians and vocalists, almost 50 in number over the years. Formed in 1971, they've charted with just two songs. The first, a parody, "Bomb Iran," in 1981. And their Christmas song, which made the Billboard Hot Country chart six separate times in the 1990s. Lead vocalist was Lisa Burgess Stewart (still at it, as Lisa Layne, around Texas and Louisiana). A full-throated, soulful delivery matched to hard-driving instrumentals and a righteous sax solo. Supposedly the most-played Christmas song on Country radio. Catch hold, y'all. |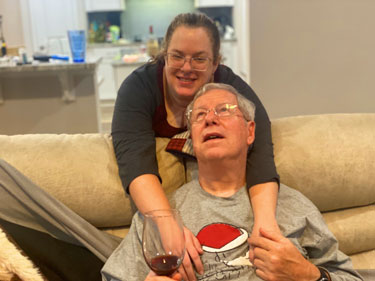 As the sun began a lazy descent, west into Pensacola and the Gulf, four of us left Navarre and wended north wearily , towards darkness and Milton, for a quiet end to our long Christmas fete. And more wine and a turkey dinner. It was consumed rather late, but after all, it was Christmas. After dessert, we cued up The Muppet Christmas Carol on the Blu-ray, but shortly opted, one after the other, for bed. By the time the first ghost visited, in our house at least, Scrooge was alone.
Welcome Christmas, fahoo ramus
Welcome Christmas, dahoo damus
Christmas day will always be
Just so long as we have we
A tip of the stocking cap to Theodor Seuss Geisel.
Yes, that is his real middle name.
2020 Index:
Dec. 10 -2.86 Dec. 15 - 3.09 Dec. 20 - 3.22 Dec. 25 - 3.33
2021 Index:
Dec. 10 - 3.18 Dec. 15 - 3.63 Dec. 20 - 3.64 Right now - 3.77
Season Stats to Date ...
Current Christmas Spirit breakdown:
| | | | | | | |
| --- | --- | --- | --- | --- | --- | --- |
| 25% | 15% | 14% | 20% | 12% | 7% | 4% |
12/10/21:
A little slower a start than expected, but recovering nicely. One gets the sense you people might be ready to party this year. A word to the wise: after a couple of drinks you might be able to talk a little smack about religion this year, but for the love of God, stay away from politics.
12/15/21:
We built up a good head of steam over the last five days, but seem to be letting off a little of it today. Index actually dropped slightly, both qualitatively and quantitatively. Still a good number on an historical basis. Next year we're going to sell options on this thing.
12/20/21:
This year's Christmas Spirit Index appears to be topping out around 3.60. A fairly good top. Certainly better than last year, even though it's slipping some since Dec. 20. Could be COVID jitters. The top score ("Joy to the World") in past good years was often closer to 50% of total votes than its current 25%. But top-three scores combined are over 50%, which is respectable. Also, bottom two scores combined are less than 15%, a positive sign. Let's see what Christmas Day brings, beyond that is, presents under the tree.
12/25/21:
Leo Tolstoy wrote, "All happy families are alike; each unhappy family is unhappy in its own way." (Anna Karenina, 1878.) Let it also be said of this year's Christmas Spirit index. COVID and Humbug stayed basically flat, dropping just fractionally, while Blue Christmas sentiment increased. Others stayed basically flat. But the bells are still ringing joyously in Joy to the Worldville, which pushed the overall index just over the 3.75 mark. It's still good to be the king.